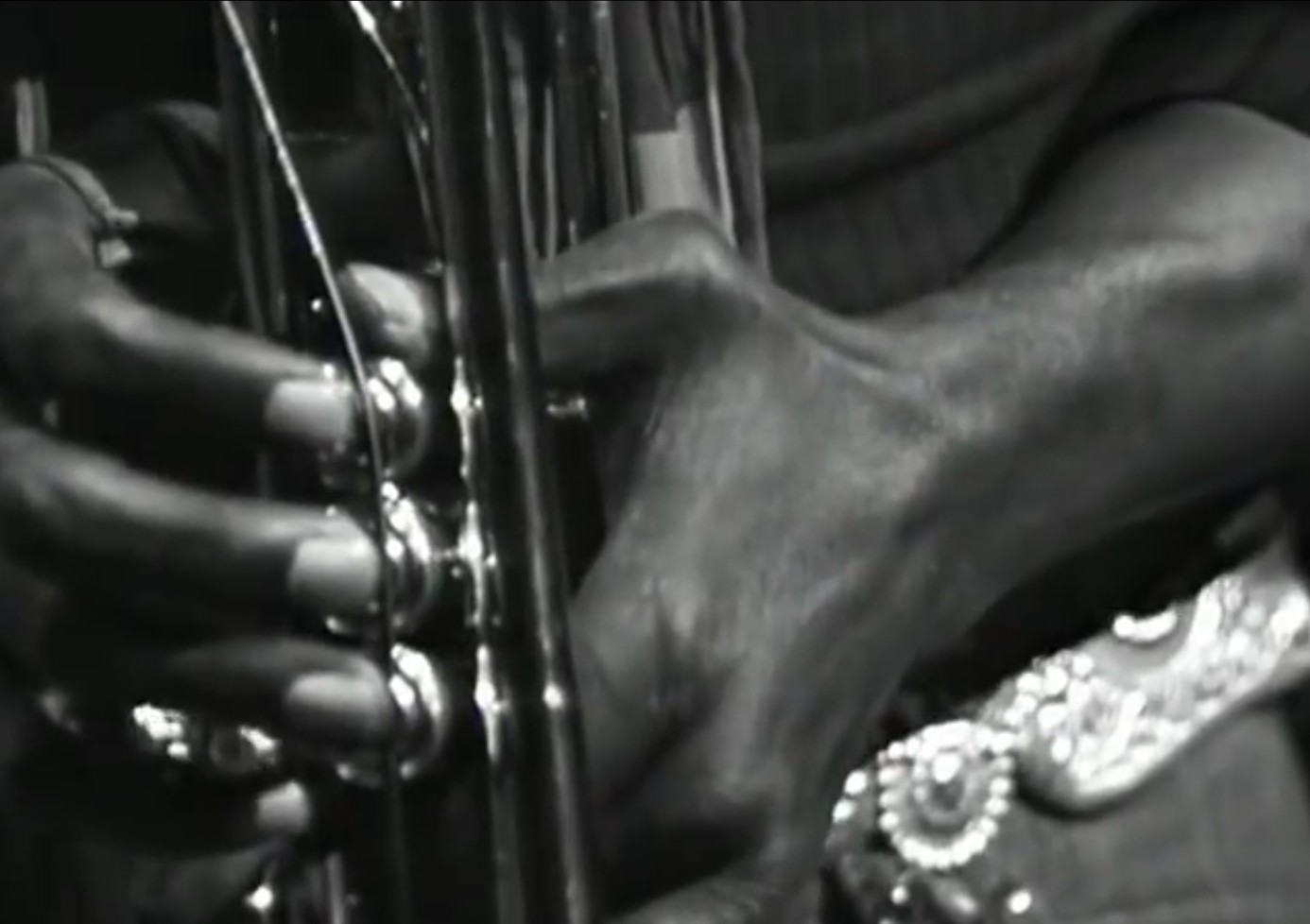 Her følger hele NRK-opptaket fra Miles' aller første konsert i Norge. For meg ser det ut som noen har greid å kopiere råtapen fra konserten!
Det er 9. november 1971. Stedet er Chateau Neuf (eller Nøff) – denne høyborgen for den arkitektoniske brutalismen – på Majorstua i Oslo. Opptaket dekker hele konserten, i alt nesten 80 minutter.
Dagen etter, den 10. november, ble Keith Jarrett igjen i Oslo. Han hadde en avtale med Jan Erik Kongshaug i Arne Bendiksens studio. Denne dagen tok de to opp det som ble Jarretts aller første ECM-skive, «Facing You» (ECM 1017).
Som de sier – the rest is history!
Nok snikk-snakk: Her er konserten – i tre deler.
Første del er inkludert. For de to øvrige delene angir jeg kun Youtube-lenker. Kopier denne inn i nettleseren, og du kan se den der.
Set-liste og musikerliste ligger under video-linkene.
Part 1:

Part 2: http://youtu.be/c3Sf7Opio_s
Part 3: http://youtu.be/pOJmpUZC5A0
Sett-liste:
Miles Davis Septet, Storsalen i Chateau Neuf, Oslo
November 9, 1971, NRK TV (B&W)
Miles Davis (tpt); Gary Bartz (ss, as); Keith Jarrett (el-p, org); Michael Henderson (el-b); Ndugu Leon Chancler (d); Charles Don Alias (cga, perc); James Mtume Forman (cga, perc)
1 Band warming up 0:14
2 Directions (J. Zawinul) 11:27 – Theme stated at 2:54, 3:45
3 Honky Tonk (M. Davis) 10:11
4 What I Say (M. Davis) 13:08
5 Sanctuary (W. Shorter-M. Davis) 3:06
6 It's About That Time (M. Davis) 13:01
7 Yesternow (M. Davis) 11:24
8 Funky Tonk (M. Davis) 15:29
9 Sanctuary (closing theme, applause) (W. Shorter-M. Davis) 1:41
Tekst: Johan Hauknes
Foto: NRK